International Field Service Engineer
We are looking for an INTERNATIONAL FIELD SERVICE ENGINEER. Are you that handy technician with knowledge of industrial automation who loves to travel?
What can you expect from the position?
You will be part of the Field Service team, consisting of 7 colleagues and reporting to the Manager Field Service. As International Field Service Engineer you will start up our counterflow dryers and coolers. The machines have been previously assembled by colleagues. You start by preparing the I/O, PLC and HMI. You do test runs and adjust settings. Then you train teams of operators and maintenance technicians. After about 2 weeks you are back at the office in Haelen and work with Field Service, Sales and R&D teams to give feedback on what you see and learn, and to learn about the latest developments. You liaise with customers to keep track of progress and prepare for the next trip. You also test control cabinets and PLC programs for new dryers and coolers. You periodically service previously started dryers and coolers in your area. The experience and knowledge you gain along the way are essential for the sales and product development of Geelen Counterflow.
What do we expect from you?
HBO working and thinking level with technical affinity;
Knowledge of industrial automation: PLC's, HMI's, networks;
Strong analytical skills, independent and creative in creating solutions;
Willingness to travel 50% of your time;
Living in the region.
What do we offer you?
An appropriate salary;
40 vacation days;
Flexible working hours, when you are at the office;
An international career in which you will discover the world;
Company laptop and phone;
Space to continue to develop yourself and grow in your role.
Extra travel allowance when you come to the office sustainably!
Oh, did we mention profit-sharing?
Company events and staff parties!
Are you the one we are looking for? Let us know and apply!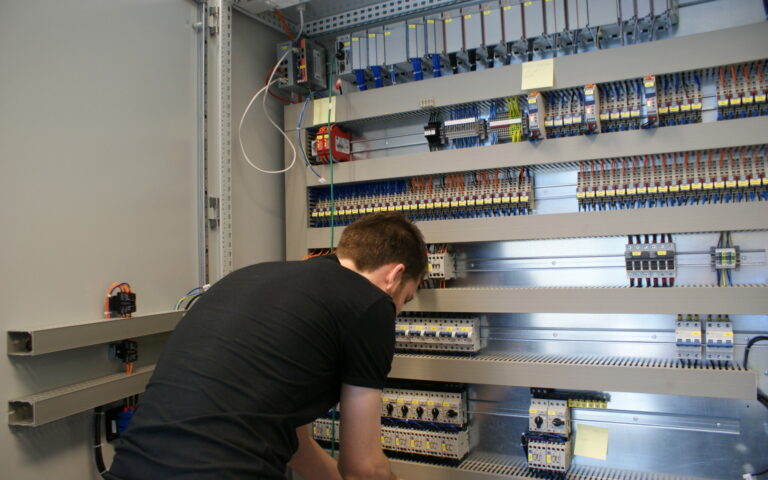 Apply straight away
Have you seen a suitable vacancy and would you like to be part of our team?
Then leave your details with a resume or LinkedIn profile.